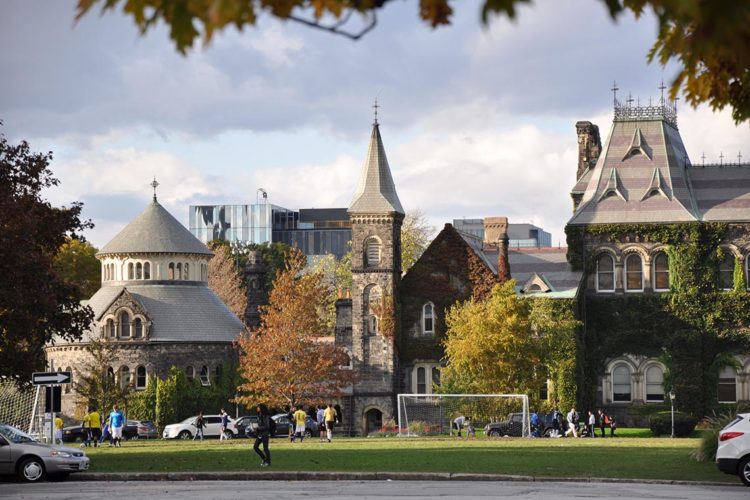 The University of Toronto has unveiled plans to construct a 14-story wood building on its St. George campus, located in the city's downtown.
Slated for construction at the end of 2019, the tower is expected to be the tallest mass timber-concrete hybrid building in North America, although U of T is just the latest school to opt for wood.
At George Brown College, development is underway on The Arbour, a $130 million 12-story mass timber academic building, to be constructed on Toronto's waterfront. On the West Coast, the University of British Columbia's $51 million 18-story residence tower, Brock Commons Tallwood House – currently the tallest mass timber building in the world – opened in July 2017.
The popularity of wood construction is due, in part, to its sustainability. Wood offers improved energy performance and emits fewer greenhouse gasses over its lifecycle.
Other benefits include cost-savings and ease of assembly. A crew of nine constructed Brock Commons four months ahead of schedule – 70 days after prefabricated components arrived on site. At U of T, many of the tower's elements will also be manufactured off-site.
The Arbour, which George Brown hopes will classify as net-positive, takes these benefits a step further through the incorporation of green technology, such as solar chimney systems used to power ventilation. It will also be equipped with smart building systems
Still, in the design phase of development, U of T's tower, to be built with cross-laminated timber, will sit above the Goldring Centre for High-Performance Sport and house academic units. It will be financed in part by federal and provincial tall wood building incentives.
Ontario is providing up to $2.45 million to offset the costs associated with four mass timber projects in the province, including U of T's tower and The Arbour.
Under Natural Resources Canada, the Tall Wood Building Demonstration Initiative funded two tall wood construction projects, including Brock Commons, from 2013 to 2017. Starting in April 2018, $40 million in funding will be available for mass timber construction via the Green Construction through Wood program.
Research projects and the adoption of wood construction in the 2015 National Building Code (NBC) are among other efforts from federal and provincial governments to increase wood construction.
Building codes in British Columbia, Quebec, Ontario, Alberta, and Nova Scotia have been amended to allow mid-rise wood frame construction.